ONELLI TRAVEL & RENT A CAR established in 1990 and we are proud member of TURSAB. Our all offices Open all year round and We are serving fast and reliable car rental service 3 offices in Bodrum - Turkey and with nearly 120 cars in our fleet. Our cheap Bodrum car hire prices make renting a car a very attractive offer all over Turkey.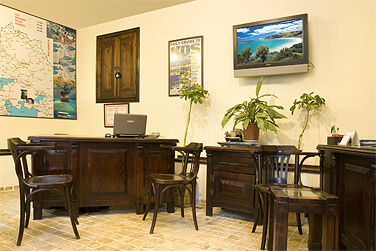 You can rent a car in lots of Airports and the cities in Turkey with us. all offices fully computerized, serves all customers enjoying the job and with the personal care of the friendship. Onelli tour is operating; Car hire, Airport Transfers, Yacht charters and Minibus Rental.

Owners of the company have been in the tourism business over 25 years. Please, if you have any questions, do not hesitate to contact with us.
Thank you for prefering Car Hire with our company
Company Name: Bodrum Tur Taşımacılık Akaryakıt Turizm İnşaat Emlak Yatçılık Otm. Tic. Ltd Şti.
Tax Office: Milas
Tax Number: 1780 688037
Paid Capital: 1.000.000,- TL
TURSAB Agency Certificate: A-1915
Date of Agency Registry: 15.06.1990
Trade Registry Number: Bodrum 012281
Chamber of Shipping Number: Bodrum 1884
Company Name: Bodrum Tur Taşımacılık Akaryakıt Turizm İnşaat Emlak Yatçılık Otm. Tic. Ltd Şti.
Tax Office and Number: Milas 1780688037
Bodrumtur YACHTING OFFICES:
Main Office: Eskiçesme Mah. Caferpaşa Cad. Gül Sitesi No:22/5 – BODRUM
Phone: +90 252 313 36 38
GSM: +90 532 355 99 86
Center Office: Uckuyular cad. no: 7/B Bodrum
Phone: +90 252 313 30 09
GSM: +90 532 355 99 86
Airport Office: Bodrum - Milas - havalimanı Çıkışı 1.km, GÜLLÜK Kavşağı, BP benzin istasyonu İçi
Phone: +90 252 524 50 50
GSM: +90 532 302 34 25
MAIL: info@bodrumtour.com
Money Transfer / Wire Transfer / Swift
bank name: garanti bankasi
branch office: bodrum şubesi
account name: bodrumtur tas. Tur. Tic ltd sti.
account currency: euro & TL
account adress: carsi mah. uckuyular cad. no 7/b bodrum
BANK / CURRENCY
IBAN
SWIFT
Garanti Bank / TL
TR72 0006 2001 5770 0006 2951 82
TGB atris XXX
Garanti Bank / €
TR95 0006 2001 5770 0009 0590 74
TGB atris XXX
Please do not forget to send us the information about the payment, your personal information, if there is a code of your reservation and other important information after your money transfer, wire transfer or swift is completed to the address: info@bodrumtour.com
CAR HIRE - You can car hire with us in Bodrum Airport, Dalaman Airport, Izmir Airport, Bodrum Harbour or from your Hotel in Bodrum peninsula.
FLIGHT TICKET - Worldwides Flight Tickets - All Charter Flights from/to Bodrum.
BOAT OR FERRY TICKETS - Ferry Tickets from Bodrum to Kos-Rhodes and other Greece islands.
YACHTING - Private Wooden Gulets Charters, Motoryacht Rental, Bareboat Rental, Cabin Charters